Take the assessment online from anywhere
Get an estimate of your potential to succeed at professional level
Have your results sent to our network of scouts from top professional clubs
Increase your chances to catch professional clubs' interest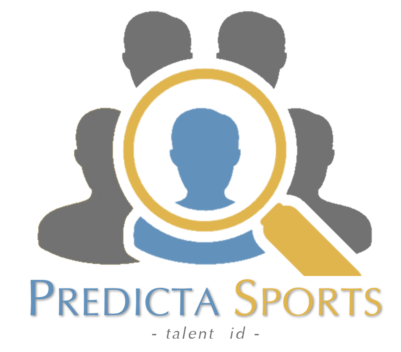 Assess your mental skills with our scientific tool PREDICTA SPORTS
Take our test composed of 41 questions about your character and your habits. We will then send you a report with your scores on the 5 mental skills below. Your results will be kept confidential and won't be disclosed to anyone but you.

It is all FREE!
This test is valid for athletes of any sports discipline!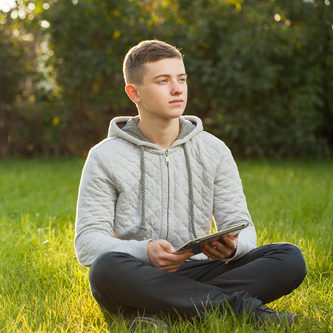 This is your motivation and ability to provide repeated efforts, and to cope with challenges in adversity
This is your ability to manage stress in difficult situations
This is your ability to persevere, and your willingness to pursue long-term goals
This is your ability to plan & conceive a problem-solving strategy
This is your ability to analyze your performance during the task, and to adjust your effort & decisions accordingly
What will my mental skills report look like?
Here's an example of a mental skills report similar to the one you will receive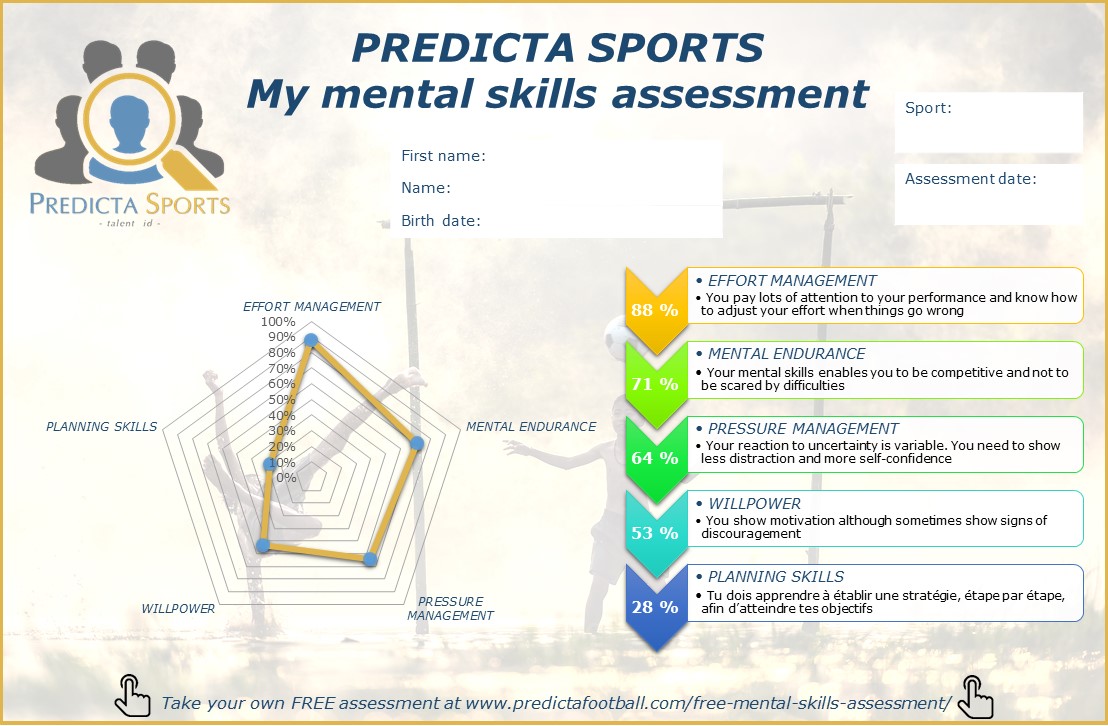 answer the questionnaires below
get your assessment report in 2 days max
use the results to improve your mental skills & your performance
share your results with your sports network
Did you like the test? Share the page and invite your sports friends to take it!
Do you want to go further?
PREDICTA SPORTS allows athletes to identify their mental strengths and weaknesses in order to improve their performance. Our free assessment tool is an introduction to a whole assessment service we propose.
We possess a tool set composed of dozens of psychological and mental tests for skills like creativity, resilience, self-control, competitiveness, anxiety management, decision-making style, reaction towards problems, optimism, self-confidence, taste for challenge, and many more.
These assessments are conceived to allow you to determine with more accuracy how to improve and optimize you psychological, mental & cognitive skills.
Contact us by clicking on the button below or by writing at this address: morgan@predictafootball.com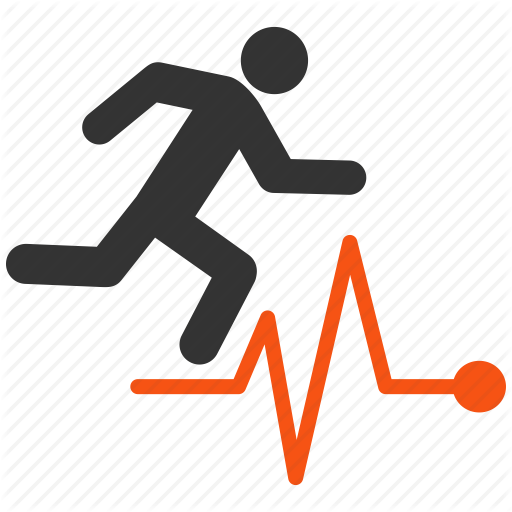 Frequently Asked Questions
Behavioural Sciences Expert
Founder & Director of PREDICTA SPORTS & PREDICTA FOOTBALL
Business Developer for PREDICTA FOOTBALL
Former scout for British Premier League clubs
Business Developer for PREDICTA FOOTBALL
The Importance of Cognitive & Psychological Skills for Football
Our PREDICTA FOOTBALL tool for potential assessment is based on scientific studies showing that carefully-selected mental & cognitive skills predict young players' performance at professional level
Predicta Sports in the media